Religious Signs
Wayne and April Kelton are the original printers of the "Jesus Is The Reason For The Season" signs, starting way back when our company name was United Graphics. Designed by our good friend, Mr. Boyd Pridmore, these signs will look great in your yard, year-round!
Keep "Christ" in Christmas with these festive holiday signs. Bumper stickers and key chains are available now through our new ONLINE STORE! Mugs and more coming soon!
Bumper Stickers, Key Chains, and more!
11"x 3" bumper stickers and 2"x2" key chains are now available in our online store. Bulk discounts are available on select items! Click the images below to check them out!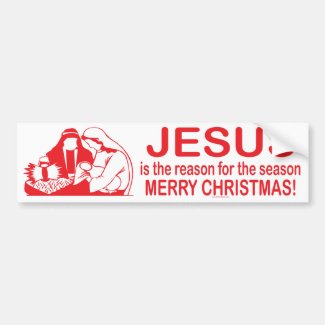 Jesus Is The Reason For The Season bumper sticker
by
KeltonSigns
Make your own bumper sticker
online at zazzle.com

Wise Men Key Chain
by
KeltonSigns
Browse more
Jesus Key Chains

Wise Men Key Chain
by
KeltonSigns
Browse more
Key Key Chains